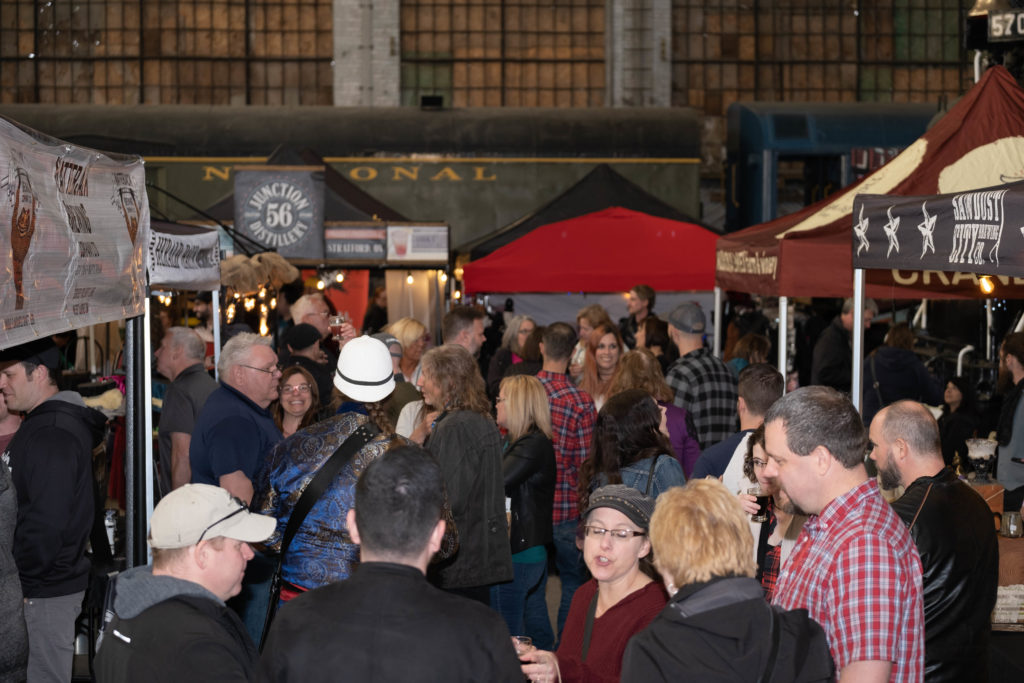 Railworks' Beer-lesque & Carniv-ale Show
is back for year four!
Join us at Elgin County Railway Museum on
July 8, 2023
This dark circus-themed event is a fun and exciting beverage sampling affair! Sample craft beer, cider, wine, and spirits from local Ontario beverage producers, explore our artisan marketplace featuring handcrafted wares, and enjoy live music, burlesque, and circus/sideshow-inspired entertainment!
Please be advised, this is a 19+ event.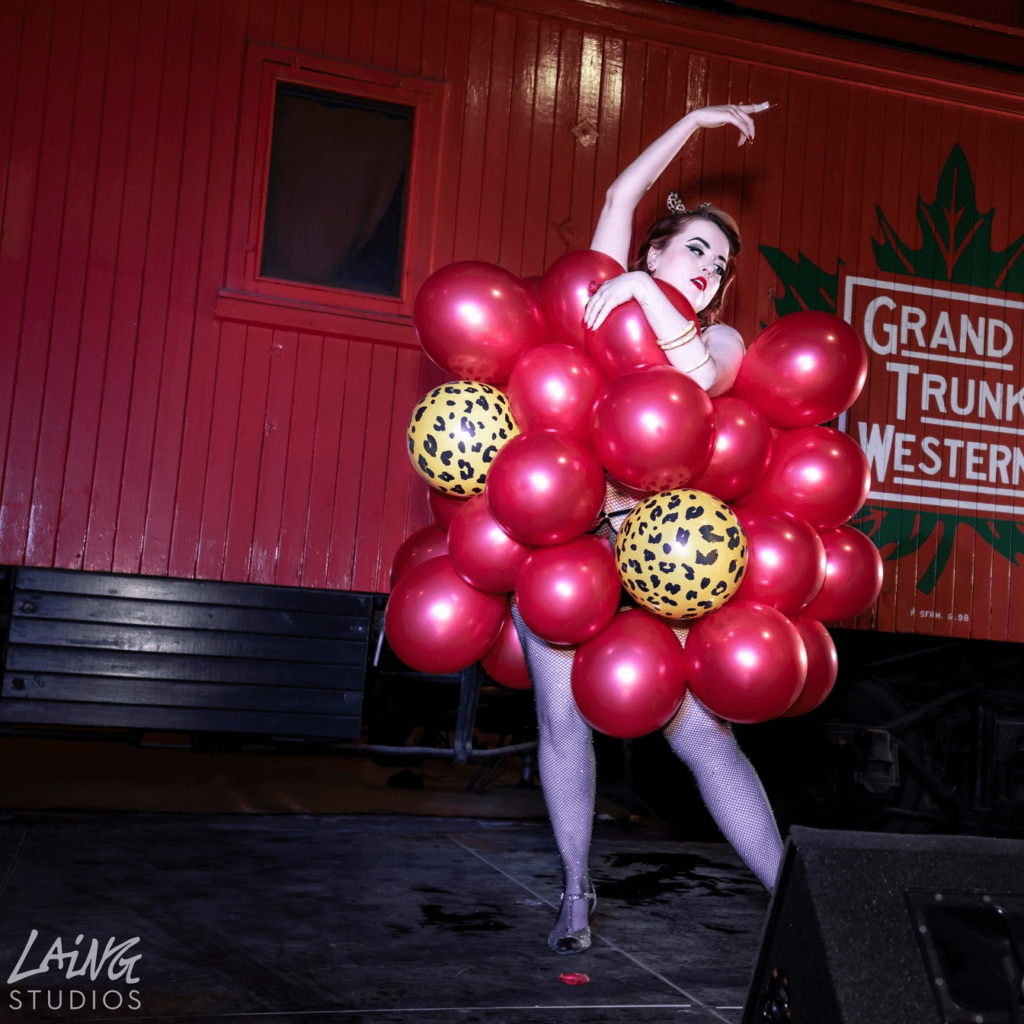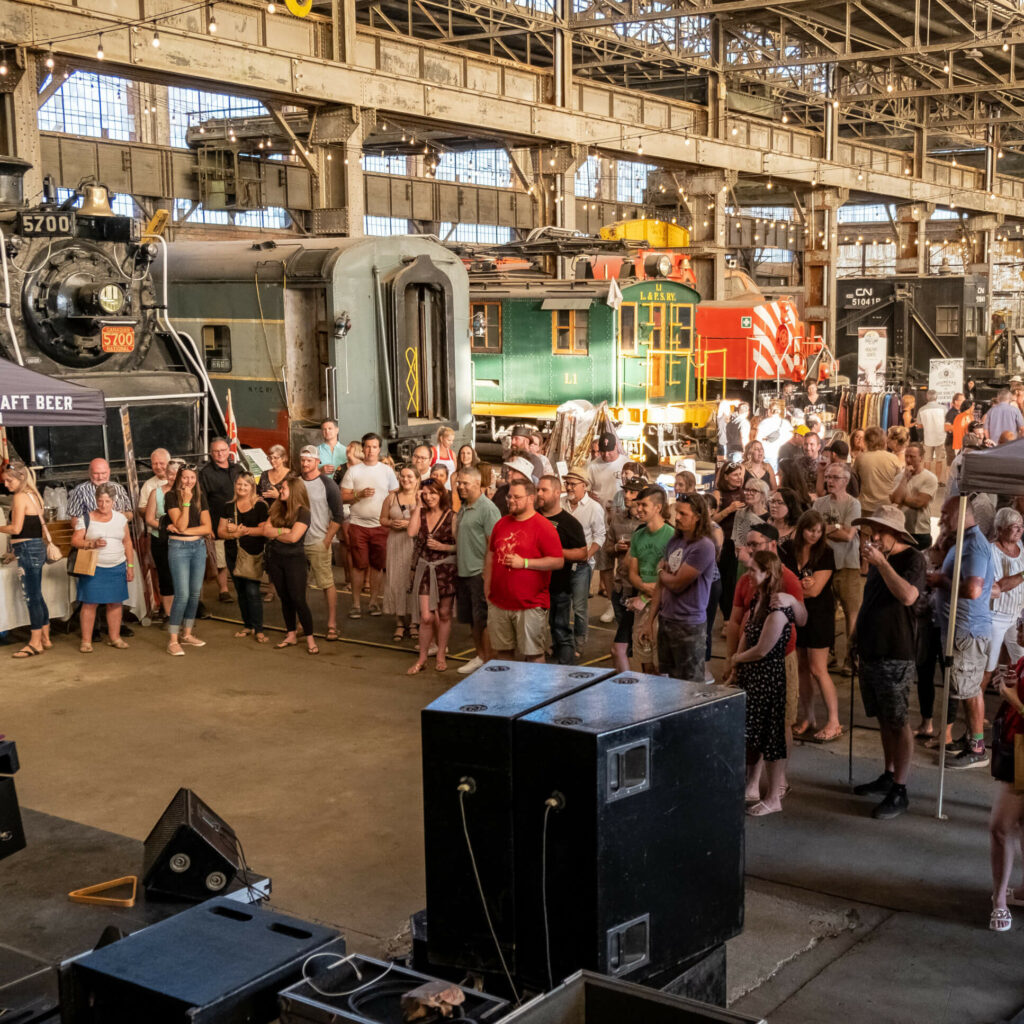 Entertainers
Live Music, Circus & Burlesque
This year we're partnering up with Vertical Air to bring you a spectacular show of burlesque and circus-inspired entertainment. Enjoy live music acts on our music stage while the Vertical Air performers take a breather. Check back to find out more!
---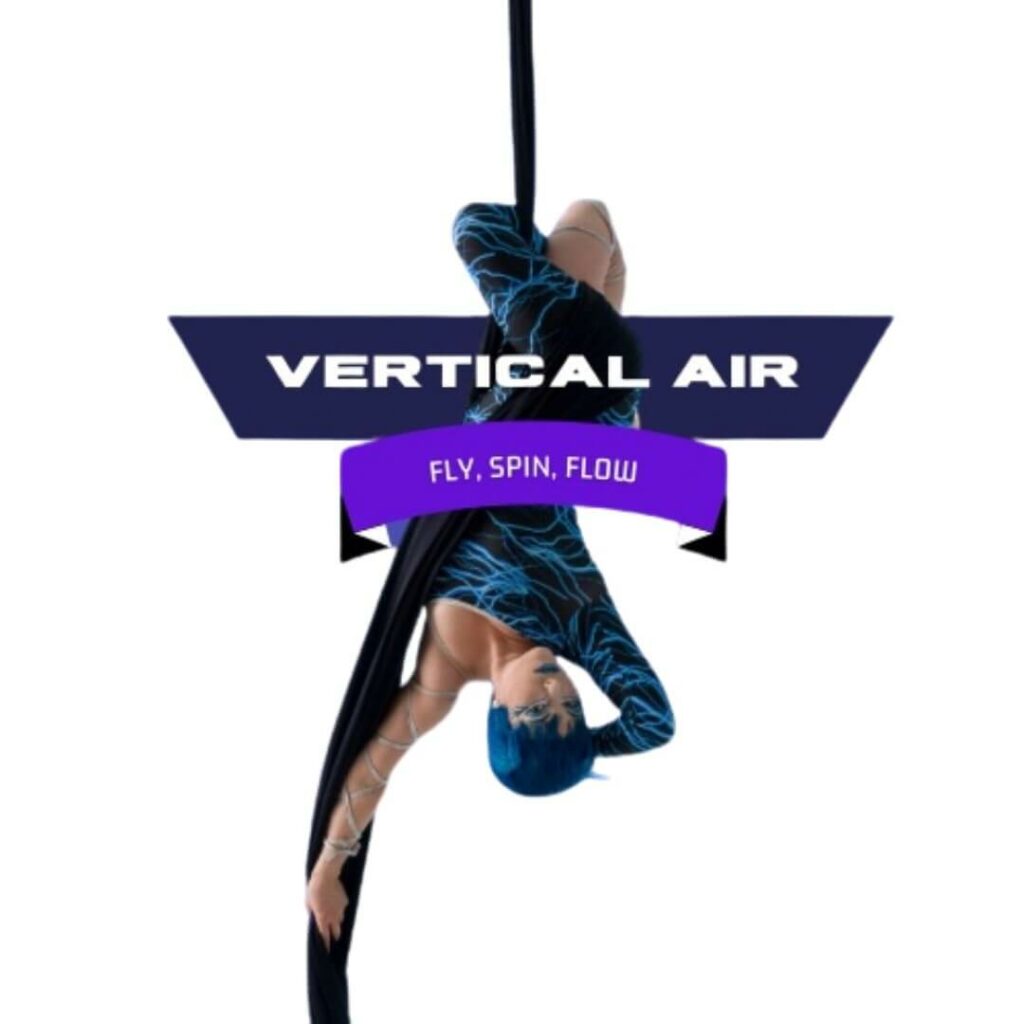 Located in beautiful London, Ontario, Vertical Air is an adults-only artistic fitness studio specializing in aerial and ground-based dance and circus disciplines. On July 8, 2023 they join us for Railworks' Beer-lesque & Carniv-ale, bringing a full show of aerial and ground entertainment. A perfect combination of circus and burlesque, this show is an all-new and unique performance, created specifically for Beer-lesque!
To learn more about Vertical Air, check out their website and social media pages!
Instagram: www.instagram.com/vertical.air/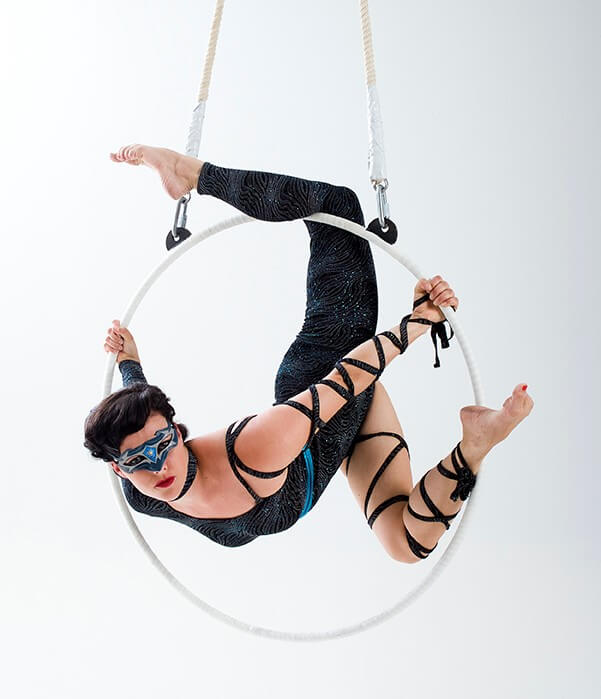 Our headlining music act for the 2023 year is: The Commoners!
Possessing a sound tapped from the oaken belly of a whiskey barrel, The Commoners are a 4 piece Roots/Rock outfit from Toronto, Canada. Offering their own blend of a tried and true musical mixture, the group pepper their sound with high-energy riffs, soulful vocals, and rich harmonies that combine to take the listener on a journey through a Southern-style rock experience.
Channeling their deep respect and admiration for Roots/Rock trailblazers, The Commoners incorporate rhythmic stylings inspired by Motown's groove masters, and emotive vocals akin to Sam Cooke and Otis Redding to capture a sound that is very much of the here and now.
To learn more about The Commoners, check out their website and social media pages!
Instagram: www.instagram.com/thecommonersto
Facebook: www.facebook.com/thecommonersTO
YouTube: www.youtube.com/c/TheCommoners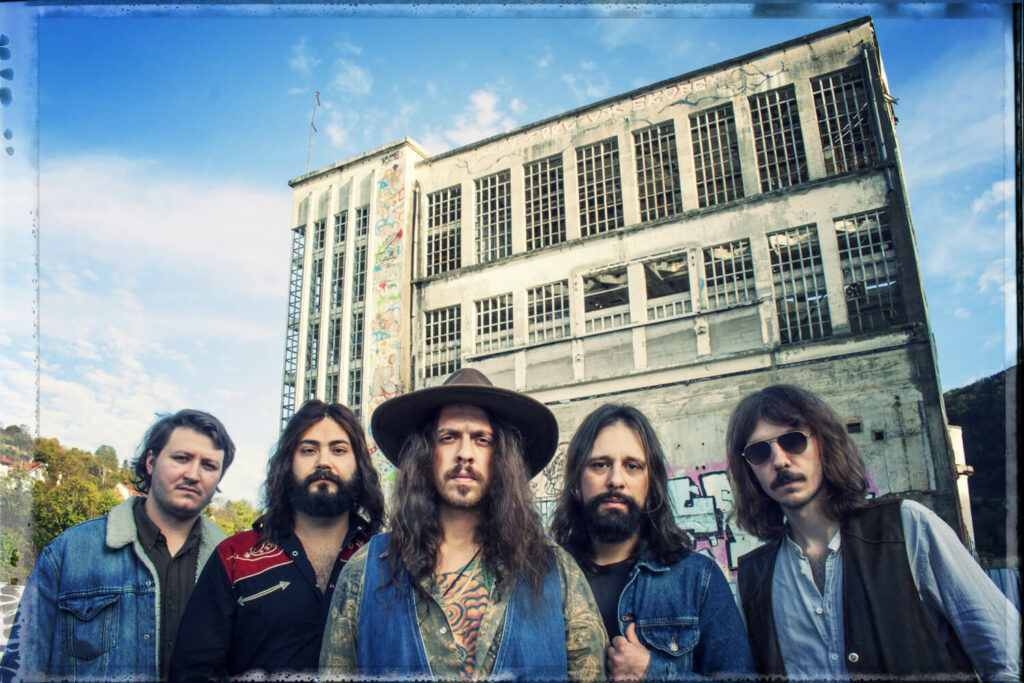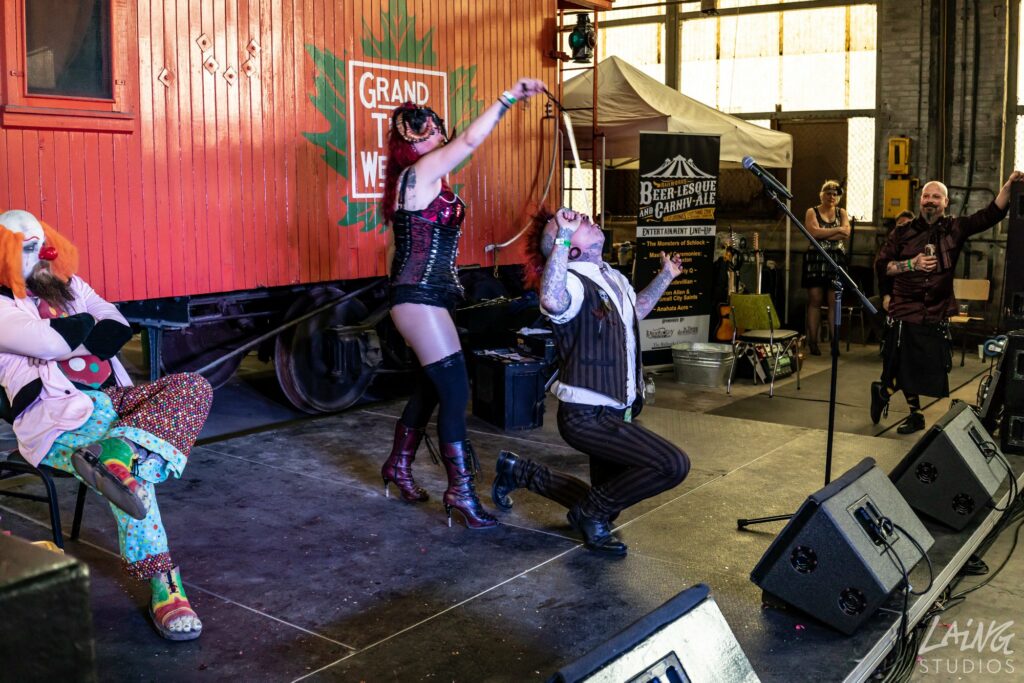 Entertainment Schedule
1:00 PM – 10:00 PM
This year's event will showcase two stages: the Vertical Air stage and the Music stage.
Check back for an updated schedule of entertainment as we get closer to the event date.
Vendors
Enjoy Beer, Wine, Spirits, Food Trucks, and Craft Vendors
Check back in to see what vendors are coming to Beer-lesque 2023!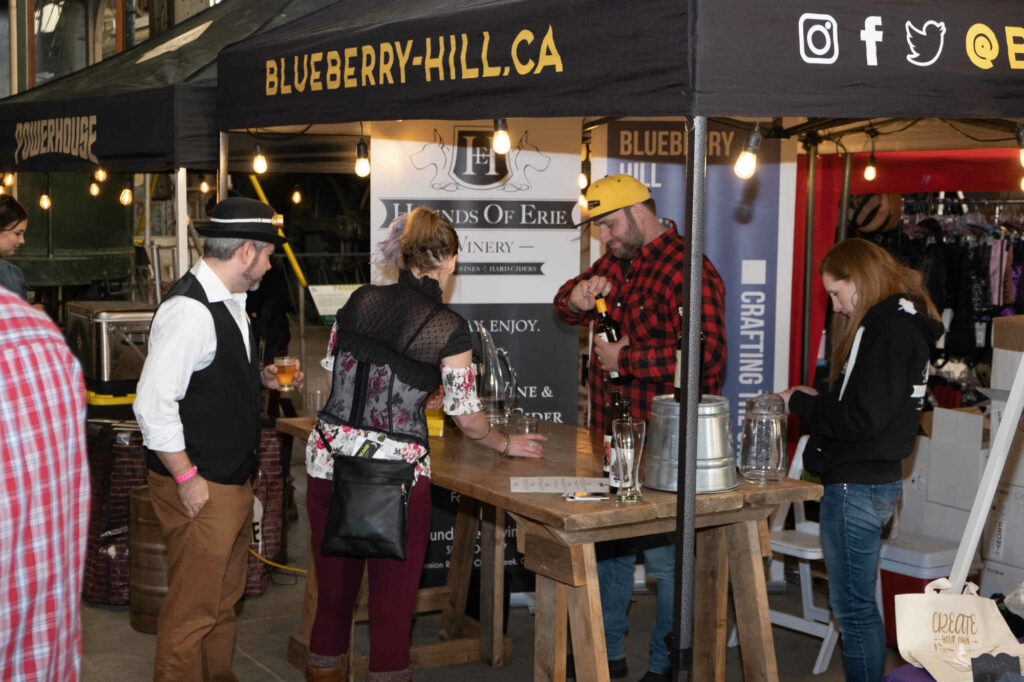 Tickets
Ticket Includes:
Access to Event from 1:00 PM – 10:00 PM
6 Drink Sample Tickets
Complimentary Beer-lesque Sample Glass
$35